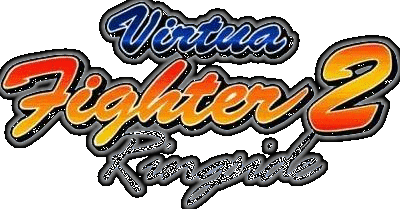 Wolf Hawkfield

Wolf was working as a lumberjack when he was discovered by a scout who encouraged him to take up professional wrestling. It was not long before he became invincible in the sport. He has entered the World Fighting Tournament in order to find an opponent skilled enough to rival him. It was not long before Akira gave him exactly what he was looking for, and the two set up a friendly but intense competition. At the end of the first Tournament, both swore that they would battle again. Now that chance has arrived, and Wolf has his eye on the championship.

(Source: VF2 PC Help File.)
Name:
Wolf Hawkfield
Date of birth:
February 8th, 1966
Sex:
Male
Blood type:
O
Height:
1.81 m
Weight:
110 kg
Job:
Wrestler
Hobby:
Karaoke
Nationality:
Canada
Fighting style:
Professional Wrestling
VF1 Storyline
Wolf lived as a woodsman and hunter in the Canadian wilderness until he was discovered on a scouting trip by a professional wrestling promoter. A quiet man who loves nature, Wolf is a gentle man whose fighting spirit will not be denied. Once aroused, he is not satisfied until the job at hand is finished.

Wolf became an instant star in the pro wrestling area, and successfully defended his title several times. Dissatisfied with the level of competition, however, he turned in his belt and retired from the ring. He entered the World Fighting Tournament in search of a rival worthy of his abilities.

VF2 Storyline
Wolf is determined to fight against Akira again, an opponent that defeated him in the last Tournament.

(Source: VF2 FAQ.)
Here are a few pictures of Wolf.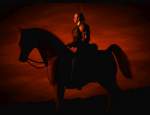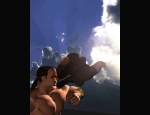 Here are some files related to Wolf. If you have others, please tell me.
Wolf Hawkfield FAQ 3 v1.2 by Jes 'WolfMan' Joudrey. This is a pretty impressive guide to Wolf, Canada's favourite son. If you enjoy throwing people around, definitely pick this one up. For the longest time, I was stuck with a corrupted copy of version 1.0 but now, I have managed to get my hands on an unscathed copy of version 1.2. Enjoy!

VF2- The "Official" Guide to Wolf Hawkfield V.3.0 by Thomas H. Harper. This is a decent Wolf guide and right to the point. You want to chuck people around, right? Well this'll show you how to do it without straining your virtual back.

The Wolf Strategy Guide by Superdoug. A no-holds-barred look at how to beat people silly with Wolf's many advantages.