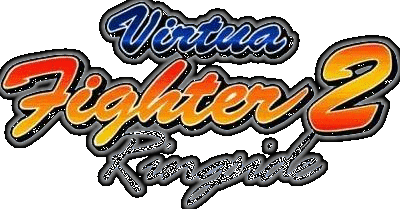 The Story of Virtua Fighter 2
One year has passed since eight of the world's toughest, fastest fighters challenged each other in the World Fighting Tournament. Lau Chan may have won the championship, but all of the fighters gained something. Each fighter's limits and shortcomings became crystal clear. Some made new friendships; others developed intense rivalries, but all gained valuable fighting experience before leaving the arena to go their separate ways.
Now, one year later, the call has come again: ten cordial invitations to the second World Fighting Tournament have been sent. Ominously, no RSVPs are requested - as if anyone would be foolish enough to refuse. Could the sinister Judgment 6 cartel be behind all this? Whatever new and formidable moves and techniques these accomplished fighters may possess, they all share one thing in common: the suspicion that this time, the stakes will be much higher.
After a year of hard training, Akira Yuki is back to try out his new moves and to fight the decisive battle against his new-found rival, Wolf Hawkfield. Hong Kong movie star Pai Chan returns for another chance to defeat her father, Lau, while Lau Chan, who has returned to defend his title, strives to perfect his techniques. Pancratium master Jeffry McWild fights to preserve his livelihood. The ninja Kagemaru returns on both official and family business, as he seeks to break the cover and discover the secrets of the mysterious syndicate that pulls the strings of the World Fighting Tournament. Jacky Bryant comes to rescue his sister, Sarah, who - ironically - has been brainwashed and carefully trained to eliminate him. Master of Drunken-style kung fu, Shun Di arrives to try his skills against the hottest young fighters in the world, while Torou-ken expert Lion Rafale fights for freedom from his controlling family.
Who will prevail depends on you. Are you skilled enough to survive the challenge?
(Source: VF2 PC Help File. Typos Corrected.)