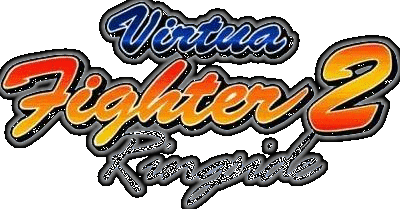 The Ultimate Guide to Virtua Fighter 2
The Virtua Fighter series of video games has become, in a very short while, a classic in the arcade and console gaming scene. It was the first polygon-based arcade fighting game and was an instant hit around the world. Since then, a number of sequels have been created, namely: Virtua Fighter 2, Virtua Fighter 3 and now for the Dreamcast, Virtua Fighter 3 tp. It is no coincidence that these games have gained such widespread acclaim among both men and women, as the realism of the combat these games portray, the relative ease of learning the basic moves and the charisma of the characters all add up to a great gaming experience.
I bought Virtua Fighter 2 for PC just a short while ago (for a mere 10$), and though I had already played it in the arcades, I was extremely impressed by this version of the game. Besides the excellent gameplay, VF2 PC supports Direct3D acceleration (with a patch) and can be played over the Internet. To my dismay, I discovered that there are almost no Virtua Fighter 2 pages on the Web, so I have taken it upon myself to do something about it. I have succeeded in gathering together a wealth of files, FAQ's and strategy guides related to Virtua Fighter 2 and would like to share them with all comers.
The focus of the VF games --as opposed to those of some of their competitors-- is to present the opportunity to play as a martial artist trained in realistic ancient fighting techniques. You will find no fireballs or grotesque finishing moves in these games, just good "clean" martial arts fun. during the game, the player competes part in a tournament which pits his sparring skills against a human opponent or a computer player. To best take advantage of any character's techniques, a player must learn his or her "moves" and hone his reflexes and control. In Japan and elsewhere, large tournaments have been organized to test the skills of the best VFers and the results of these events have even influenced the storyline SEGA has chosen for the games themselves.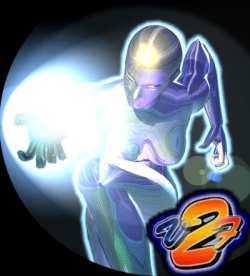 Many ports of the Virtua Fighter games have been made, for systems as diverse as the Sega Genesis, Sega Saturn, Dreamcast and of course PC. This page's purpose is to introduce Virtua Fighter 2 to those who may have missed the boat, and to help those who love this game already to get their hands on all the info they'll ever need to become the ultimate VF2 player.
To navigate, you will find links on the left of this page to the different sections of this site, ranging from VF links to character information pages. If you have any comments, please visit the VF2 Ringside Contact Page or send me an e-mail.

Thanks for visiting, and enjoy!