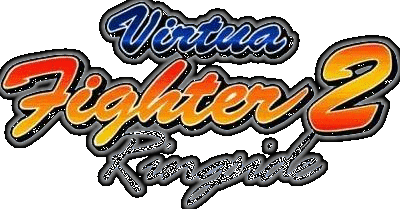 Virtua Fighter Links
The very reason I built this page was because there were so few Web resources I could find for the Virtua Fighter series. Whatever I do find, however, I will post here.
Virtua Fighter II Page The official distribution point for the Virtua Fighter 2 FAQ. Plenty of stuff to be had here.
Hardcore Gaming : Hardcore Virtua Fighter A very good site for everything Virtua Fighter. Although their focus is moving towards Virtua Fighter 3 now, they still have a vast amount of VF2 stuff, including guides and FAQs.
ACP Gaming - Arcade Activate Virtua Fighter Forever Page These guys love gaming, but no chickens allowed. Within the "Arcade Activate" part of their site is a decent Virtua Fighter section. A lot of the links within their Virtua fighter Forever section are dead for some reason, but when they do work, the info there is quite good. It's pretty much all VF3 though.
The SEGA PC Page Home of the people who brought us Virtua fighter PC, Virtua Fighter 2 PC and Last Bronx PC. Not too great, as most of the internal links seem to have been bludgeoned with a blunt object. (i.e. a lot of dead links) Also, there's no mention of VF or VF2 anywhere outside of the demo download section.
SEGA USA Homepage Almost all you will find here relates to the SEGA Dreamcast. Some info on Virtua Fighter 3 tp can be found here as well.
Virtua Fighter Dot Com A page that features the most active Virtua Fighter discussion board on the 'Net. If you want to hook up with hundreds of other VF freaks, make this your next stop.

Thanks for stopping by. If you find dead links, please tell me so I can fix them.
Thank you!