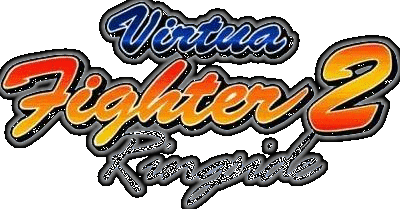 Sarah Bryant

Kidnapped, brainwashed and groomed for combat by an underground organization, Sarah Bryant was pitted against her brother in the first tournament. The organization had hoped to eliminate Jacky this way, but because they could not control Sarah completely, she failed to carry out her orders. She has spent the past year being reconditioned under a new set of teachers. By the time she steps into the arena again, she will be the ultimate fighting machine.

(Source: VF2 PC Help File.)
Name:
Sarah Bryant
Date of birth:
July 4th, 1973
Sex:
Female
Blood type:
AB
Height:
1.73 m
Weight:
55 kg
Job:
College student
Hobby:
Sky diving
Nationality:
USA
Fighting style:
Sekken-do/Jeet Kune Do
VF1 Storyline
Sarah is Jacky's sister and the oldest daughter of the Bryant family. Filled with curiosity, she quickly becomes embroiled in every situation imaginable.

Sarah was suspicious of the circumstances surrounding her brother Jacky's racing accident. When she was investigating this accident, a mysterious group kidnapped her. Using hypnosis, they have gained control over her actions. Her innate fighting sense has been aroused by the hypnotic therapy, and Sarah will be sent into the Tournament to deliver the knock-out blow to her brother Jacky.

VF2 Storyline
Sarah is still being held captive and under the hypnotic control of the Syndicate. She has been further trained by the Syndicate to become the strongest fighting machine possible, with one goal in mind: to kill her elder brother Jacky.

(Source: VF2 FAQ.)
Here are a couple pictures of Sarah. Why is it that in almost every picture of her I have found, she's in a bathing suit? She have a problem with restrictive clothing or something?
Here are the two Sarah-related files I've been able to find. If you have some I've missed, please tell me.
Virtua Fighter 2 Sarah Floating Combo List V1.01 by Pakorn "Pek" Pongpaet. Although this is a Sega Saturn guide, most of it still applies to other versions of VF2. Any self-respecting Sarah fan would grab this file in a sec.

The Sarah Guide compiled by S. Hyun Yim the ultimate source for those who would be Sarah.

The Sarah FAQ Version 2.03 Another excellent guide to the foxiest of the VF fighters. Use with caution, like any other deadly weapon.